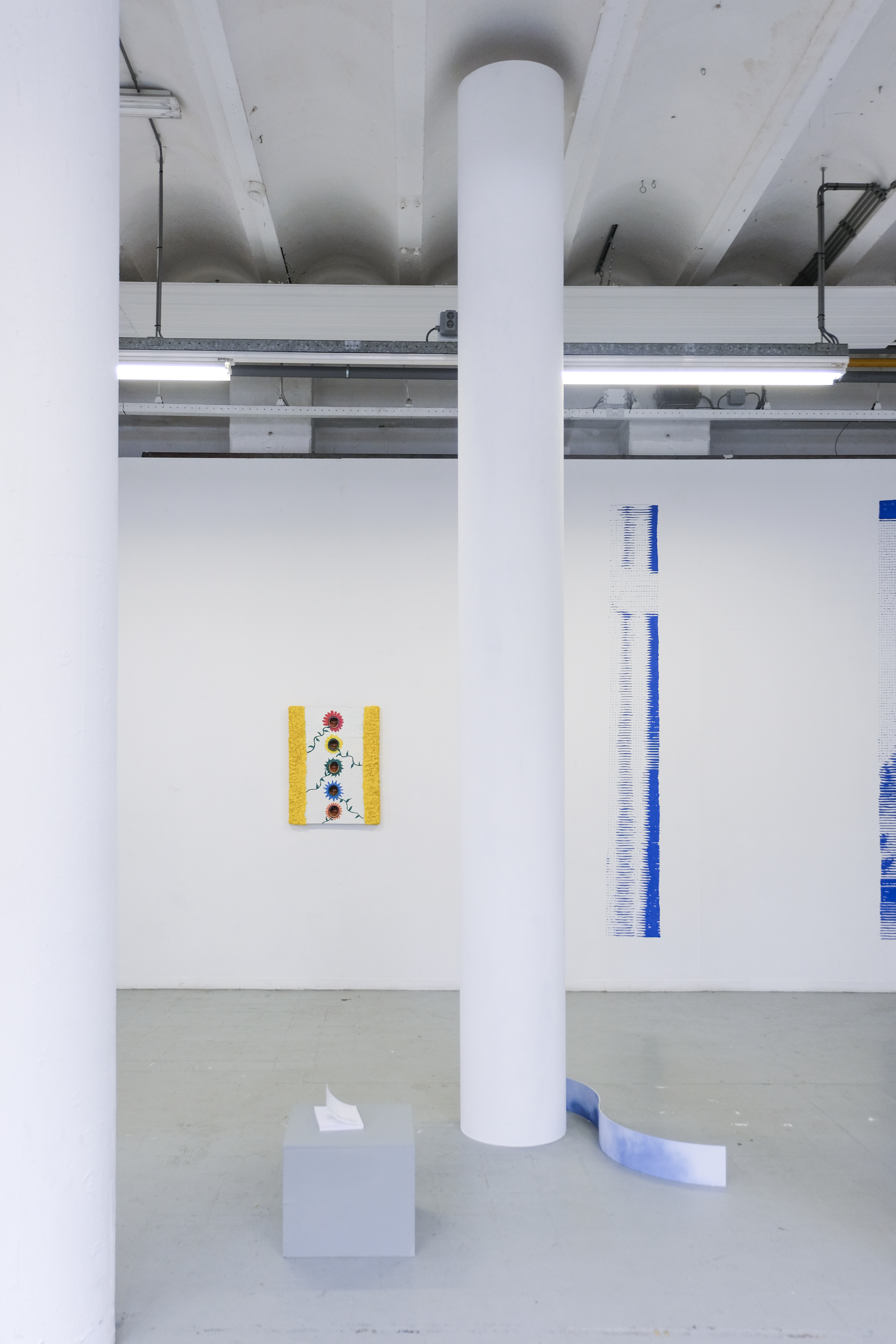 AS FAR AS I CAN REACH


Liza Wolters' works in the group show AS FAR AS I CAN REACH bring three given elements together that are entirely unrelated at first glance: Quartair's physical space, Liza's grandmother who's fallen down, and a recent conversation she had with an acquaintance. Through association, these three inputs – the space, the fall and the conversation – feed directly into a new series of works. Instead of reaching for something higher, she aims to concentrate on what is, for now.
The titles of the works refer to the possibilities and impossibilities involved in this. Including all attempts, wishes, desires and expectations.

In order of appearance*:
1 A Certain Someone told me that if I want to get things done, I need to start living like a Great Athlete. I decided not to (for now).
Facade flag, 150 x 100 cm
2-3 Who's Afraid of Blue, Yellow, Black, Green, and Red? Two added pillars, copies of the already present ones.
4 to Never do it again (Forever)
Photo printed on voile, 140 x 210 cm 

5-6"This is The Sky", said The Limit
Photo on aluminium, 120 x 200 cm


As Far As I Can Reach
8 - 17 juli 2018, Quartair (The Hague, NL)
Curated by Marilou Klapwijk, with works from Mike Moonen, Sophia den Breems, Gordon Meuleman, Marilou Klapwijk and Liza Wolters.